(sunday time)
Jonathan Hollander of New York's world renowned Battery Dance Company took centre stage at a talk for fellow dancers at the American Center on December 9. The veteran dancer and choreographer was brutally candid, "It's all about sacrifice," he said. Speaking at the American Center, Hollander recalled the hardships he faced over his 40-year career in the industry while trying to establish the non-profit dance company. "We have to operate in the real world. There is no island for charities," he adds bluntly.
In Sri Lanka with a few of his company for a two-week programme, he and his group travelled between Colombo and Kandy, giving performances, conducting workshops and training programmes.
Making an example of his own dance company, Hollander described the obstacles he initially had to endure such as lack of funding and no space for a studio- problems which resonated with several of the audience. A statement that continually popped up during his talk was the need to commit and the endless possibilities that accompany a persistent mind.
Based in lower Manhattan, the dance company has been an integral thread in the cultural fabric of New York City. "When we began, we were one of the first dance companies around," he remembers. With a budget of under USD 1 million, the company's dancers provide teaching services in New York's schools and the company too performs and conducts programmes in over 60 countries. The company receives government based financial assistance and the support of donors.
Added to their variety of programmes, workshops and the subsidised rehearsal spaces which they provide for dancers and choreographers, Battery also hosts the Battery Dance Festival. Bringing to life what is considered New York's long running free public dance festival alongside their other projects on a strict budget doesn't seem a daunting task in Hollander's eyes. Always at work with new ideas, he is continually pushing the boundaries of creativity. "We're trying to break that 'go out of the box' mentality," he says. When the idea for a dance festival came up, his dancers started performing on Wall Street. "People coming out of banks, firms would wonder what was going on." As more and more became interested, Hollander found the support he needed to launch the week-long dance festival which sees crowds of over 10,000 and artists flocking to take part from all over the world. For him, there's opportunity everywhere. "There's always an audience," he explains, having found his on the busy sidewalks of the city.
But he is not one to romanticize his work and life. "What people don't factor in is the blood, sweat and tears," he says- the issues of how to pay his dancers and choreographers, how to sustain the company and the constraints of being a full time artist in one of the most difficult cities to survive. "These are projects which just don't happen overnight," he emphasizes. His success he attributes to the constant pitfalls that he had to endure. "I was a mess," he's not afraid to say, and thanks the many bad reviews he initially received as the driving force that made him want to succeed.
Having worked locally with the Chitrasena Dance Company, Chandana Wickramasinghe Dance Academy and the Channa-Upuli Performing Arts Foundation, he empathizes with the struggle most career dancers face. "It sounds like a lot of money," he explains, of the funds that go into dance programmes and productions. "People think it's frivolous, but we need to feed the soul, the spirit" and break down political barriers, he adds, his own mixed company of several nationalities -a fitting example of the impact of dance.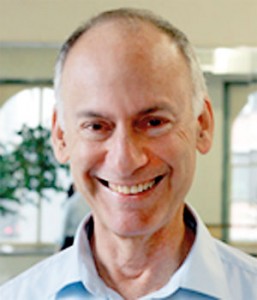 Jonathan Hollander
For Hollander, the fulfilment and impact of dance on the community and youth as a whole outweighs the hard struggles he has faced over his 40- year career. "I can't presume to understand how someone without a stable career might pursue this as a profession," he says, adding that with the birth of his two daughters, there were times that he questioned the practicality of building the dream of Battery. "I danced my way out of self-doubt," he says, picturing himself in a stable, office centric job. "But I would think about what I would do beyond the same routine everyday," knowing that he had a purpose with the Company.
Sustaining the company in the midst of other budding dance groups was also a challenge. "It's about succession and leadership," he advises, the need to be flexible- "when something goes, something new comes along". Looking back at the progression of Battery, he shares, "We just keep trying."