With one last check in the rearview mirror, he took a deep breath before stepping out of his car. Now it was real, and the nerves that had been absent until this moment began to tear at his chest. A heavy combination of exhaust gasses, laundry fumes and the slight dampness of the hotel's underground parking levels gnawed at him as he called for the elevator.
The polished doors opened directly into the restaurant's lobby, and he recognised her at once. Tall, blonde and in a simple tailored business suit, she was stunning. Still half a dozen steps from her, she turned and he felt her presence, almost staggering. She remained fixed on him, watching him intently as he closed the distance, her smile friendly, but with reserve. Standing, she offered her hand and saw the relief in his eyes as he accepted the platonic greeting to start.
'Hi, I'm Natalie.'
'Peter. Sorry, I'm Peter.' He said. As he sat, she watched him glancing around and recognised all of the signs.
Leaning back against the arm of her chair, she looked at him and asked, 'How long have you been married, Peter?' The look on his face was all of the answer she needed. With an enigmatic smile, she said, 'Peter, let me take the pressure off right now so you can relax? Nothing is going to happen between us, okay? If your wife knew and was behind it, then maybe. You're a good looking man. From what we have discussed online, I assume that your wife was the only omission in what is an otherwise reasonably truthful personal history?'
Feeling light headed, all he could do was nod. Somehow she had read him clearly before he'd even sat down. The nerves that had been in his stomach before changed locations, knotting his bowels as she laid his deception out before him so calmly.
'Peter? Relax, breathe, you're going to start sweating soon. It's okay. You are still going to buy me a very nice dinner, and you're also going to buy me, and your wife, some very nice things after you understand what I'm going to say to you over dinner. I'm hungry, so shall we go and sit?'
For three and a half hours, Natalie talked, and Peter occasionally answered questions. She laid him bare, telling him about his deepest fears and desires before he had a chance to cover up. She was relentless and merciless. At the end of the evening, they walked three blocks arm in arm, until they stopped at a book store. Inside, he purchased a book with Natalie's picture on the rear cover. Back outside, she took the book from him, and locating specific pages, she folded a half dozen over before handing it back to him and kissing him goodnight on the cheek. With a raised hand, a cab appeared and she was gone, leaving a very thoughtful and thankful man standing there holding a new book.
—
Sara knew something was wrong. She'd approached him months ago now, and things had been a bit better for a little while, but she was feeling troubled. Her husband was distracted, the conversations were stilted, and the irregular sex had become routine. A recent girls' weekend had forced her to recognise she needed a man to take her in the bedroom. The wooing and cuddling was nice, but nice was no longer enough. When she'd told him, he had taken it as a challenge, but the novice attempts had left them both empty and worried. She had even thought about having an affair, and the thought that Peter was already having one had crossed her mind more than once.
He was out late again, and she pretended to be asleep when he came in, almost crying when he left her again to sit in the study. She carefully opened the bedroom door and saw him reading a book, which was odd. Even more odd was the note pad beside him as he read and wrote. She watched his face reflected in their wedding photo on the hallway wall, seeing him light up like he used to before they had stopped talking about anything more than tasks and goals.
Almost asleep, her phone roused her when a message came in. "Hey, I can't believe how beautiful you are! Hope your husband doesn't get to read this. One of these days, we will run away together and make our dreams come true!"
It was from Peter's number, and Sara felt her world falling out from under her. The phone buzzed again. "… and I love the photo with the cute little birthmark on your right thigh too!" What? She read the messages again. Peter had always loved that birthmark, always half hidden by her underwear. Her phone buzzed again. "What ever you do though, don't tell your husband, we know all of the same people ;)"
Peter came in a half hour later, and they followed their routine as if nothing at all had happened. For the next few days, the messages kept coming, as if they had been having an online romance for months. Sara found herself excited by the messages, and the pretending that nothing else was happening was kind of interesting too. She started responding to his texts in character, and found that she was invited by her online lover to be more herself than she had been in years. For two months it went on, becoming a torrid and steamy affair by text, but with nothing new in real life. The tension was becoming unbearable for her when she received a new message. "I'm in town for the weekend, and I know your husband's out of town. We have to meet!"
Reading the message over again, she felt a pang of guilt, as if she was having an affair, and it was exciting and new. Feeling butterflies in her stomach, she typed out her response and hit send. Her heart was beating as fast as the first time they had decided to lose their virginity with each other so many years ago now. Another message came in. "Hyatt, room 555, 10:30am, Saturday". Her body was heating up. Her mind was on fire and her body was following. That night, and for the next three, it was all they could do to pretend that they were still bored, but she had a secret, and so did he, and it was okay and shared, but it was still exciting.
Peter packed his case Friday afternoon and played out his role, leaving for a 'business trip' until Monday morning. As he kissed Sara goodbye, they broke out giggling; their kiss could not have been more tension filled as they tried to act like bored parodies of what they had once been. As soon as he'd left, she started preparing her body for the coming weekend. Fifteen minutes later, a knock at the door revealed a delivery. In the box was a beautiful dress, and the flowers were perfect. In their texts, she had been more honest about her needs than she ever could have been to his face. They'd discussed what they'd wanted, where their lives were lacking, all behind the shield of their affair. Some painful truths had been uncovered, but the process of their role play had been one of honesty beyond anything she'd still hoped of having with Peter. And the sexting, oh my goodness, but they had learned a lot about themselves and each other sneaking away to do their hidden tasks within the setting of their normal lives.
—
At the reception of the Hyatt, she gave her name and was handed a room key and a large envelope. Riding the elevator, she read the note, "This is to be worn before you come in the room, just knock when you're ready." Looking deeper into the envelope, she found a blindfold and her heart skipped a beat as her body responded with a warm rush of sensations. She knew she was not having an affair, but she was. In their pretence of normality, they'd discovered with humour where their lives had stagnated. She did not know this man, it certainly wasn't her husband, and the months of pretence had built their fire from mere embers into a deep furnace of desires and needs.
As the elevator doors opened, she started laughing at herself for feeling nervous. Counting up the room numbers, Sara almost tripped when she reached 555. A part of her almost wanted to run, telling her how wrong this was, and she needed to remain faithful to Peter. Everything was building tension, and she was riding a wave of nerves that was one spark away from exploding. Sara knocked and slipped the blindfold on. The door opened under her hand before she felt herself being guided into the room, the door locking with a click behind her.
'My lady.' She heard Peter's voice say, but it wasn't his either, and it spoke directly to her libido. Hands on her shoulders guided her to a chair, where for the next hour, he fed her morsels of fresh fruit, light food and sips of wine, all the while saying nothing. Sara could feel herself melting at the sensory deprivation and the overload of attention at the same time. Then her world spun; her nipple was on fire between his fingers as he lifted and stretched against her. Finally, she understood she had to follow the single instruction coming from her chest and leaned forward, receiving his kiss. This was NOT her husband's kiss, this was her lover's kiss, and the difference ignited her desires, she felt in his kiss that he craved her like a drug, that she was his prize and his possession, and she did not want him to stop.
The cold glass applied to her nipple sent a charge into her chest, triggering contractions deep inside as he held her head steady, challenging her to stay still. Fighting her urge to withdraw, his firm hand holding her neck was the sexiest thing she could think of as she lost herself in his kiss and the cold fire. A strap fell from her shoulder and she felt his breath, warm on her skin before he cradled her nipple in his lips, rewarming it. Her explosive out breath caught them both by surprise when her body finally reminded her that she'd been holding her breath. Oh my God! Sara thought as the strap was replaced on her shoulder, feeling his hand caressing the skin of her shoulder, and move to her throat, wrapping it in a firm steady pressure that was not uncomfortable, but promised of things to come.
Leaving her throat, he ran light fingertips down the skin of her chest, onto her dress and curved around her waist, drawing her from her seat. Music filled the room as he led her in a slow sexy dance. Blind, feeling his strong lead, trusting him, and falling into his power, she felt a depth of need-filled craving for her lover that almost scared her. On they danced as she melted into him, their bodies finding a rhythm and natural empathy as they moved in time, merged from the hips up. A saxophone solo inspired her, and holding his hand for reference, she started snaking away from him, letting the music move her body, almost as if she were an expression of the music.
Peter was so alive, his woman was now his lover. Smelling her hair and her skin as they danced, her body felt electrified under his hands. Soon, she was following the most subtle of leads as he guided her blindfolded trust over a floor she'd never seen. The music changed and before long a sexy saxophone solo was playing, and he watched in adoration as his lover and conquest started to dance for him. Her hips moved with the music, not overtly sexually, but all the more sexy for it. He watched her fall into the stream of the music as it washed through them. Then it was perfect…
Enraptured in the moment and music, Sara felt her hand grasped a little more firmly, and lifted her self in time to be drawn physically into her lover's arms and kiss, hips still moving in time with the music. Feeling her breathing shudder, Sara realised how totally turned on she was, every touch and sensation magnified beyond reason. His kiss was restrained and commanding, his hands at her shoulder and waist holding her close.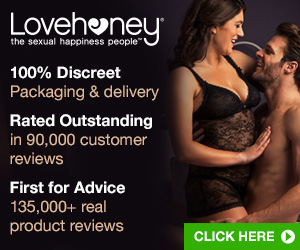 She felt him draw away, his hands holding her in space as she felt his warmth circling her. His breathing strained and controlled, her senses strained for information. Fingers, she recognised, enjoying the sensations of his touch on her forehead, sliding over her temples, tracing over her ears and past her hairline. Her neck, always sensitive, rejoiced as his fingers worked their way down, massaging a little as they moved. Feeling herself swoon a little, he was working out along her shoulders. The sudden chill was surprising as she giggled, the straps of her dress had been moved without her noticing, and in one movement, was now bunched around her ankles.
His hands rejoiced in her skin. Taking his time, letting the moment unfold, he noticed things about his wife and lover that he had forgotten. The round of her shoulder, sliding over her shoulder, onto her back, sliding forward, past her arm, the ripples of her ribs falling into her waist before snaking around her stomach to pull her into him. With glazed eyes, he was struck physically at that moment at how profound his love for this amazing woman still is. He smelled her skin, always intoxicating to him. Her sigh as lips and skin met caused his body to react, and Sara wiggled against him him through her panties.
His lips burned on her neck, his arm pulling her into his body, she let herself sink into him. A pressure roused her, a welcome signal of her lover's need. With a wicked smile to herself, she lifted onto her toes slightly and caressed him with her bum as he kissed her neck. She felt him in the right place and squeezed her buttocks, trapping him with their mutual pressure. His arms caught her, her legs having completely given way, her whole being was focused on the skin of her left shoulder that was between his teeth. His arm became firm around her stomach, holding himself in her grip. The pressure as he grabbed her mound and rolled it in his hand was overwhelming, and Sara felt her body almost in a pre-orgasmic state.
His hands were moving, using fingernails, the hand over her stomach raked in one direction as his others left her pleasure and traced over her right hip before raking the nails in a ticklish intensity that Sara felt lifting her out of her body, reaching back, his firm arse was under her hands and she pulled him harder against her as she rejoiced in the sensations from his fingertips. Hearing herself moan, she felt his lips kissing and teeth biting and nibbling ever so slowly down her spine, lowering himself by his knees as he kissed, his body fully in contact with her still. His hands moving with his body, his thumbs were hooked in her panties and he drew them over her thighs with his body's movement. His hands changed pressure and she followed his lead, turning to face him as he kissed over her hips, and started kissing her stomach as her panties fell free.
A sudden thought pulled her back into herself as she realised he was kissing her stretch marks from her pregnancy. She heard his voice, "Every one of these lines represents a miracle, and you are never again to hide them from me, Clear?" The commanding tone she heard melted her as she understood that her hangup was hers alone and that her lover appreciated what she was ashamed of until now. She reached down, she found his face, and when he would not lift to kiss her, she bent forward and kissed him, tears moistening the edge of her blindfold.
Grateful Sara couldn't see his tears, he looked, really looked at his wife. This was and is the only woman he'd ever known, and right now, this was a new lover, beautiful, intoxicating, familiar, completely vulnerable and trusting, and his. He gently stood her back upright, letting his fingers start to follow her contours and planes. He looked and studied his prize, feeling himself falling for her afresh. He kissed her stomach again, this time hearing her sigh and her hands caressing his hair and neck as he lavished attention upon her, kissing his way to one side. Reaching behind his head for her hand, he drew it to his lips and kissed her palm, feeling her stiffen slightly. Kissing over her wrist, her breath faltered. He bit her wrist lightly, and she moaned again, bringing a wide grin to his face. With a parting kiss, he worked higher along her arm. When he kissed and nibbled the inside of her elbow, she sounded as surprised as he was at how much his teeth there sent waves of excitement through her.
Kissing over her shoulder, he allowed his hand to brush her nipple as he stood, surprised at her ferocity when her arms launched around him as she pulled herself up to find his mouth. Resisting bending to her, he made her to come to him, supporting her efforts with his arm. Feeling her moaning through their kiss, he felt her wet warmth on his fingers as he allowed himself some self-indulgent exploration of his lover's folds. Peter felt his body responding, getting harder and yet loving the delay of the seduction, appreciating his lover's body at his own pace. He snaked his hand into her hair and pulled her head back, arching her throat. He let his desire have full reign as he kissed and bit her throat, feeling the vibrations of her moans in response through his lips.
Sara had no idea how she was still standing. This was not her husband, this was her fantasy. A need as urgent as any she had felt was building within her. Reaching forward, she felt for his buttons, fumbled with the first and then grabbed the shirt in both hands and allowed her animal self to rip the shirt almost from his body. Hearing buttons still rolling on the floor, his belt was already in her hands. He was still kissing her neck and throat, and the distraction was driving her libido past anything she could remember feeling. Finally, there it is!, she thought to herself as she worked out how to release his belt. Feeling for his pants, she found those gratefully easy to release. His teeth were on her chest and shoulders, driving her crazy. She pushed his pants and shorts down and felt his body moving as he stepped out of his clothing. She grabbed the collar of his shirt and pulled down, feeling his arms release to let the shirt slide away.
Stripped in moments by his lover, he felt her arms wrap around his back and her teeth on his nipple. He felt Sara respond to his shaking sigh by biting him even harder, electricity shooting through him. He heard himself moan as her nails raked the skin of his back, her fingers exploring his back as if she had never felt him before. He felt her move and opened his eyes in time to see his prize fall to her knees, taking him in both hands and inhaling him as deep as she had ever done, her nails digging into his arse and she fed her hunger, and their bliss. Her hands were all over his skin, his waist, bum, thighs; she just kept pulling him into her as he felt himself growing in her mouth even more.
Feeling her attentions quickly building, he took as much hair in his hand as he could and started lifting her away from his urgent need. He smiled when she fought for as long as she could to remain over him before standing. He ducked down and hoisted her over his shoulder, and carried her into the bedroom, dropping her onto the bed and watching the momentary disorientation playing on his lover's face.
Dropping through space, not knowing what was under her, she felt a moment of panic before the mattress caught her easily. Her body convulsed as her world reduced to her lover's mouth devouring her in an intimate banquet that was liquefying her body, starting at the tip of his tongue. She heard herself cry out as his fingers penetrated her in a simple wet movement, his tongue still sending waves of pleasure through her. He worked his fingers in time with his tongue, timing her and building her. She felt her body responding too fast, the first waves already building, but not wanting to delay either. As the first wave rolled through to her unrestrained cry, she felt him moving quickly to her side. Her body accelerated upwards from the arms under her bum and shoulders lifting her, flipping her! The panic subsided as the next wave of her orgasm pushed her mind in all directions, and she felt herself laying on a wedge.
The vibrations destroyed her. Insensible, all she could feel were sensations washing her mind away, intensifying her orgasm beyond reason. She knew she was saying things, or making noises, but it was so far away it just didn't matter. His fingers were inside her again, driving her sensations in different directions, but, it wasn't, ohhh, it's, uuhhhh. Her body's celebrations reached her voice as he filled her fully, slowing to push into her just a little bit more, sending the next spasm into seismic proportions through her soul as the delicious little cramp triggered another wave. Her cries became growls and snarls as her revived orgasm went on. The sensations were unrelenting, but he changed something every time she started losing it, calling it back afresh. A small part of her wondered how the hell he was doing it, but those thoughts were washed away as her lover took her body and made it his own, dragging her with it. She knew he was penetrating far more than her body, and felt her entire being celebrate as his hand held her wrists hard on her cheeks, pinning her as he kept pulling all the way out before plunging back in and calling the next wave, the vibrations unrelenting and intensifying every other feeling in her body.
Feeling her head being raised by her hair but with her wrists still in his other hand, she had to fight her pleasure to rise. He was pinning her ankles so she could drive herself up by her bum, him still fully inside her and her orgasm faded but not far away, and when she squeezed her muscles and lifted, it was like he doubled inside her. Reaching behind her, she felt and clawed at his waist, pulling him deeper into her body. Her chest felt his hands were moving and her nipples sent signals of intensity and pleasure dancing through her and echoing around his heaviness, still fully inside her. She let herself down onto him as he guided her by her nipples, impaling herself fully on him, kneeling back in his lap. For a moment, she needed to feel where he was and realised he was sitting on his feet, also kneeling. As her breasts felt his fingers massaging and kneading, she started moving her waist and legs, making small circles with her pelvis.
Peter heard his breath stuttering, matching hers as he felt her discover an angle that had her body clamp over him, intensifying and deepening his need behind his now recovered control, and glad for it. The way her muscles were working, it was as if his entire body was inside her and wrapping her at the same time. Feeling her body moving under his hands, he became aware that their breathing has become perfectly synchronised. A change was happening and he could feel his lover registering it as well. As Sara moved against him, he felt his body responding on its own, almost in opposition to her movements and creating a stirring action within her body that was the centre of their shared universe. They shared a moment of pure sensation without any thought to what came next, lost in the stillness of their synchronicity.
He felt a moan escape his lips as his ears heard her sounds mirroring his. For a moment, they lost their connection as they became aware of the strangeness of the sensations, but as they relaxed back into each other, they fell back into that vacant sea of oneness. Peter felt his breathing quickening in response to hers. Slowing his breathing back down, he felt her also relax back into their mantra like movements; their bodies moving of their own accord, the lovers completely lost in their merged consciousness. Their focus on their breathing allowing their pleasure some release, prolonging their build up into a thing of total bliss.
Sara felt as though she were drunk, or flying, or swimming, or drowning in an ocean of pleasure. She sensed her orgasm pause in response to his slowed breathing, feeling her body follow his direction. In a way, she was sure she was already coming, but it was her heart and soul that was climaxing, her body was no longer hers alone. She felt herself over his flesh, and felt his sensations within her, her mind dissolved into his and his dissolved into hers. Time fell away and they swam in sacred waters, feeling as if the whole universe was with them, celebrating their oneness with them.
A part of her wondered how long they had both been climaxing before she'd noticed. This was so different. Instead of the mind shattering spasms and insensibility of earlier, this was her body and mind dissolving in cycles of light and joy, pure undiluted happiness was the energy surging through each cell. Feeling her lover in the same space, she could feel his orgasm and tell that he was sharing hers. The unity of that realisation lifted her, and she led him, finding a new place of deep and almost terrifying pleasure as they continued to share themselves. Her mind suggested that she could be lost in this place, and the thought faded to be replaced by the knowledge that she was already in heaven with her love, and surrendered her being to the moment.
He was feeling her pleasure when he became aware of her surging ahead before allowing herself to dissolve fully into him. Allowing his own being to follow, they floated and swam in the heartbeat of the universe; their bodies distant power sources providing the energy to keep them in this place.
They had remained motionless for some time before their breathing lost synchronisation. She had her head back on his shoulder, his arms tight around her, her hands behind her on his waist and neck. As she moved her neck, she felt his lips kiss her stretched and exposed skin. Straightening her neck, his lips went to her cheek before his arms nearly crushed the air from her. Only when he wiped her tear from her cheek did she realise she was crying. Leaning with him, she felt him reaching for something without breaking contact before hearing the click of a switch. Relaxing back, his hands were at her blindfold, lifting it away in the darkened room. She leaned back into him and felt his body leaning back into her, and the comfort of the moment swept her away.
Sara was aware he was moving her, but he was also doing nothing to take her from her moment until she felt him kiss her eyes, tasting her tears. She opened to see his face, his own cheeks wet, their expression of loving wonder shared. The laughter was as needed a release as any orgasm and they laughed in abandon without even questioning why. It was pure joy.
The kisses that followed were deep, long and relaxed, free of anything other than the moment. The laughter that punctuated their kisses was their symphony. The lovers let themselves meet without expectations, exploring each other as if for the first time, discovering responses and sensations that had eluded their lives together until now. It was only when Sara's, 'No way!' rang out that they both started at the clock in wide eyed amazement. Touching the home button of his phone on the bedside, they both started giggling at the now affirmed hour. Breaking apart, they found their legs almost useless and ended up flopping to the head end of the bed. Peter found a switch and the curtains opened to reveal the city in the golden hues of the late afternoon sun.
Her hair scattered over his shoulder, his hand tickling his wife's back, feeling his lover's skin, he reminded himself that he really needed to thank Natalie for everything before looking back at the woman he loved sprawled over him. A few minutes later, she stirred a little before looking up when Peter brushed her shoulder. Looking at the smile on his face, she asked, 'What's going on with you?'
He looked at Sara, 'I can't live without you and don't want to. Leave your boring husband and be with me?'
A kiss was his answer.